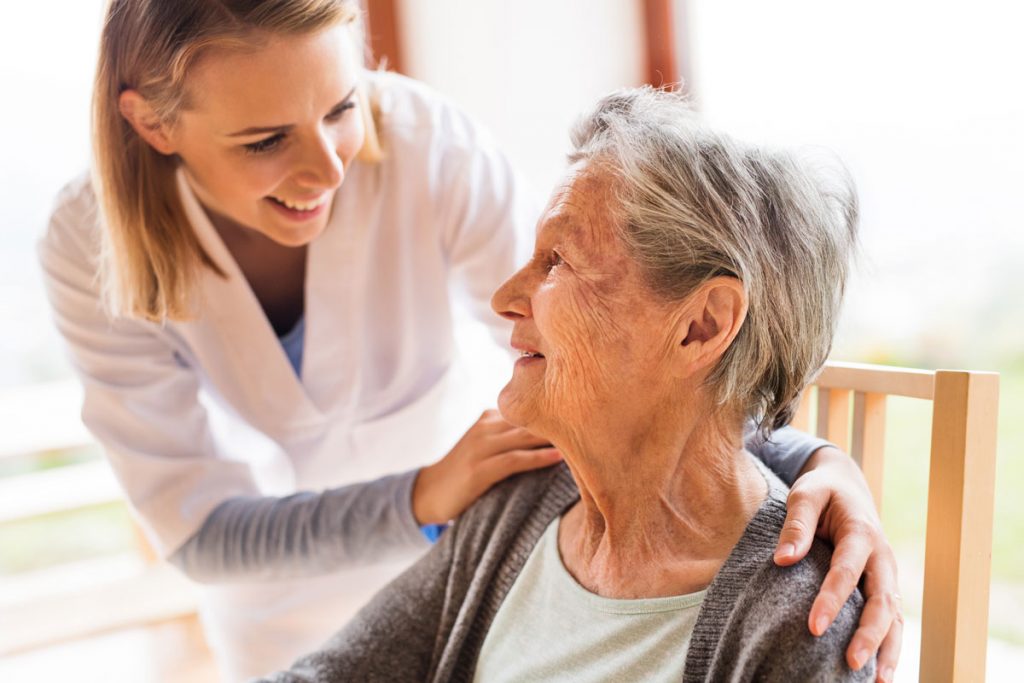 Soft light from a small table lamp glows behind Betty. She stares at the assorted colorful pens to determine which color will best enrich her sketching. Singing softly, she gives life to the flowering trees and illustrates a flowing stream on her stretched canvas.
Betty is a lively 93-year-old VNA hospice patient. Orphaned at only 11 years old, she is grateful to have lived such a long life and relishes every waking moment of her existence.
Painting is only one of Betty's more recent interests, she has an entire bucket list left to accomplish. With the assistance provided to her by her VNA social worker, Betty recently checked off the #1 item on her bucket list. Getting a tattoo! Well, maybe not a permanent tattoo, that could injure her severely, but still a legitimate tattoo.
In July, Betty's hospice social worker, Candace, was able to arrange having her friend, Aakriti (an accomplished henna tattoo artist) over to help Betty fulfill her dream.
Betty was delighted! She carefully looked through the wonderful and ornate designs in Aakriti's tattoo catalogue. Ultimately Betty settled on the hummingbird that she claimed represented "love, joy, hope, life, and most of all charm!" The tattoo stretched the length of Betty's entire forearm and after viewing it in the mirror she turned to the two caregivers and told them, "This tattoo totally embodies my life and my spirit. Thank you Aakriti & Candace, for this wonderful gift you've given me."
When Betty lost her parents and became an orphan before she was a teenager, she had first-hand experience with death. It was then that Betty made a childhood promise to herself: "Never take anything in life for granted."
Her morality, integrity and gratitude left a permanent imprint on the hearts of everyone who had the pleasure of knowing her. VNA's hospice care team allowed Betty to live her last few weeks just as she wished – celebrating her life to the fullest.