What Is the Difference Between Home Health Care and Private Duty Care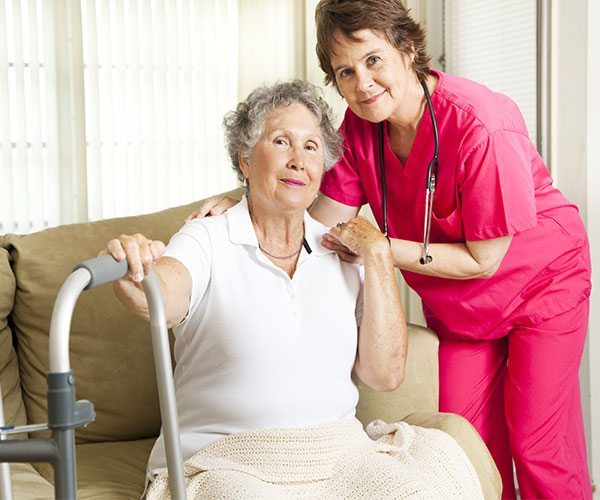 There are significant differences between home health and private duty care.
As healthcare costs rise, our loved ones and seniors are being cared for at home more often. In-home care is still often provided by families, relatives and friends, but these days it can be harder to manage with increasingly busy schedules and long distances to travel. Home care agencies like VNA of Southern California provide significant relief and support for those individuals in need and their caretakers.
As a home care agency, VNA SoCal provides many different kinds of services including hospice care, palliative care, home health care and private duty care.
What Is Home Health Care?
Certified home health care is provided for patients in need of skilled care by nurses and other home health assistants such as physical therapists or licensed vocational nurses. Home health care is typically covered by Medicare and consists of caregivers coming to a patient's residence over a 30 to 60 day time period. Home health care visits are coordinated by a patient's physician.
This type of care is given in the home under doctor's orders. It includes care similar to what one would receive in a hospital or skilled nursing facility, but is less expensive and much more convenient for the patient and caretaker(s). Home health care covers a wide range of skilled health care services, given at the time of illness or injury. In hospice care it is typically a life-limiting illness that the patient is facing.
Examples of Home Health Care Services
Wound care for pressure sores or a surgical wound

Patient and caregiver education

Intravenous or nutrition therapy

Injections

Monitoring serious illness and unstable health status
The Goals of Home Health Care in Hospice
Often the goal of Home Health Care services is to treat the patient so that they get better, gain independence, and maintain that level of functioning. In hospice cases, that is often impossible, so the focus and goals must shift to providing the patient with care so that they can end the last chapters of their lives with dignity, peace and free of pain.
The Difference Between Hospice & Palliative Care
It is important to note the distinction between Hospice and Palliative care. Both offer compassionate care to patients with life-limiting illnesses; however, palliative care is only one of the many components of hospice care. Palliative Care is primarily concerned with relieving the symptoms associated with a patient's condition.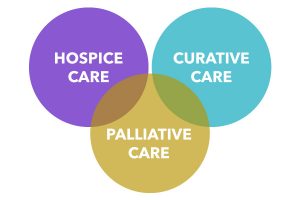 What Is Private Duty Care?
Private duty care is a service typically provided to elderly individuals who require assistance with their day-to-day activities. Private duty aides can assist with tasks such as housekeeping, meal preparation and offering companionship to those who need additional assistance to remain safe and comfortable in their own home. Private duty care is not covered by Medicare and is typically paid for by the client. The goal of private duty care is to help maintain a client's ability to stay in their home comfortably and offer a respite care to other caregivers.
Examples of Private Duty Care Services
Personal care – bathing/dressing, hygiene, transfers, and ambulation.

Homemakers & Companions

Meal cooking and preparation

Medication reminders

Transportation for doctor's visits, shopping, etc.

Care giving for specialized conditions such as Alzheimer's Disease, Hospice, or other comfort needs.
Looking for help selecting a service?
Feel free to give our office a call at any time, we are available 24/7 to assist you with questions, concerns or referrals. Or send us a message.