Experienced Hospice Care Providers Bringing Compassion & Comfort to You
If you're wondering where to turn for help caring for a loved one with a limited life expectancy, hospice may be your answer. Especially if you know someone who:  
Has an elderly caregiver who is struggling?

Has rapidly deteriorating health?

Is in and out of the hospital?

Is having trouble getting to the doctor?

Has frequent trips to the emergency room?

Is falling?

Is losing weight?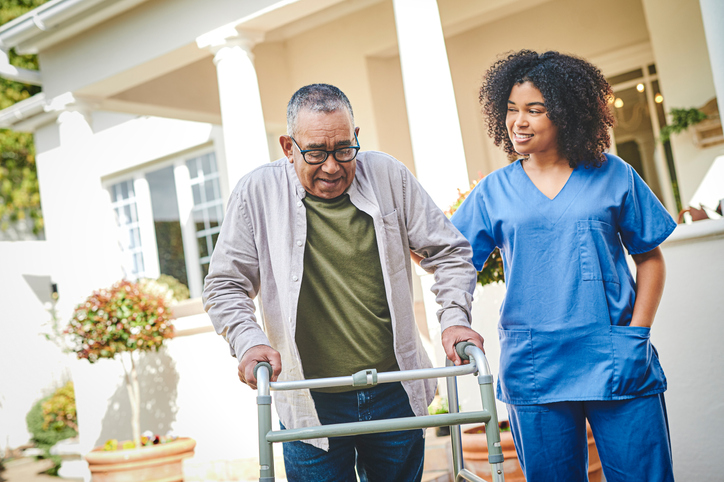 Hospice provides expert care and support to patients and families facing life-limiting illnesses. Our attention centers on the patient's personal choices. We respect each patient and family's choices and unique needs and refuse to follow models that standardize care. Hospice care focuses on making a person's final journey comfortable, dignified and meaningful.
Hospice offers a unique approach end-of-life care and is provided by an interdisciplinary team. These include nurses, aides, social workers, chaplains, and volunteers all working together to provide support, education and exceptional care. Also, our hospice physicians are specialists in hospice and palliative care medicine and understand the treatment options for advanced diseases, achieving maximum comfort and symptom control.
What Services Can You Expect?
The interdisciplinary hospice team:
Manages the patient's pain and other symptoms

Assists the patient and family members with the emotional, psychosocial, and spiritual aspects of dying

Provides medications, medical equipment and medical supplies related to the hospice illness

Provides education on how to care for the patient

Provides grief support and counseling

Makes short-term inpatient care available when pain or other symptoms become too difficult to manage
VNAcare believes the end-of-life deserves as much beauty, care and respect as the beginning.
We Bring Care Home
VNAcare brings the services you need to your home. Our hospice team travels to your home, assisted living facility, board & care, or skilled nursing facility. Wherever you are, our services are available 24 hours a day to support you.
We can help with the care you need today
We can help with the referral process. We will evaluate your loved one to determine the appropriateness of hospice care. Call 24/7: 1-833-367-2273
Hospice Information & Articles
Check back on this page in the future for articles that further explain about hospice care and answer frequently asked questions about hospice eligibility. We will also share stories from families who have received hospice care services.