Journey of Hope Bereavement Program "Holding Hope With You"
How We Can Help | Our Bereavement & Grief Support Team
Support for you and your family does not end with the death of your loved one. You and your family receive 13 months of grief support to help understand and navigate through the grief process. Reach out today and let us help you find the resources you need. Call 909-447-7241
Grief can shake everything up – your beliefs, your personality, and even your sense of reality. So if you have recently experienced the death of someone or are anticipating the loss of a close friend or relative, you might be finding it difficult to adjust to the significant changes in your life. Bereavement is the time we spend adjusting to our loss. There is no standard time limit, and no right or wrong way to feel during this time. Everyone must learn to cope in their own way.
Bereavement/grief support can provide help during these difficult times. Talking about a loss often allows a person to adjust to their new life and all of its changes, both good and bad. Keeping things bottled up or denying the sadness you are experiencing can prolong the pain. Bereavement/grief support can enable you to cope with loss, carry on with life and eventually experience healing. We are Holding Hope with You!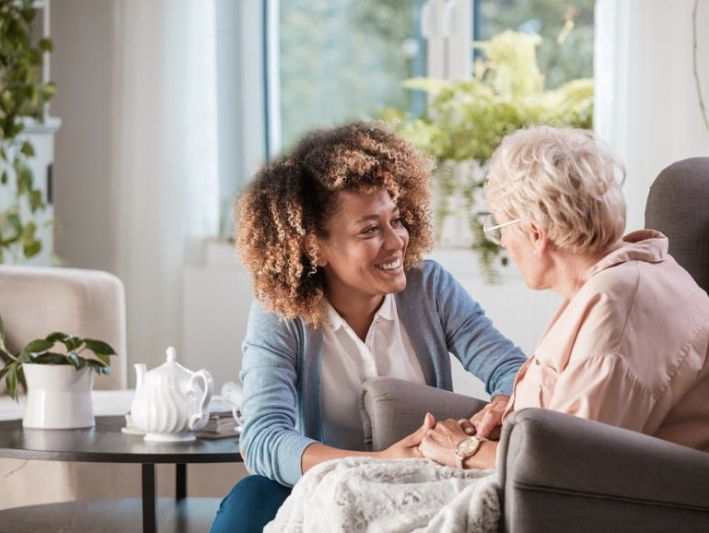 Our experienced support team provides support to you via follow-up phone calls throughout the first year. You can also schedule in person or telephone grief support visits from our Bereavement Coordinator. We are here to support you!
We offer quarterly Bereavement Newsletters called "Messages of Hope" that are informative and helpful guides to anyone facing the loss of a loved one. We also offer occasional grief workshops throughout the community. In addition to these free bereavement resources, you will find helpful links and articles across our website, Facebook and Twitter pages.
Each year we host a Family Memorial service where we honor the memories of loved ones. For more information and to see pictures of previous memorial services please visit last year's event summary.
Each week we offer grief support groups, free of charge, throughout our community. Our experienced and trained support group facilitators lead groups to offer support, education and a chance to connect with others who have recently lost a loved one.