Back-To-School Clothing Drive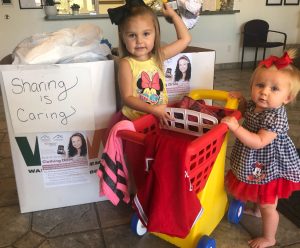 During the month of July VNASoCal conducted an organization-wide clothing drive to directly benefit underprivileged youth in our communities. At each of our branches, boxes and bins were set up to collect gently used clothing, and new socks and underwear that would later be distributed to children in the Adelanto Elementary School District with the help of the Adelanto Community Clothes Closet. 
Learn more about VNA SoCal and our Charitable Care Program.