Founded in 1952 as a Visiting Nurse Association, VNAcare stands apart from other hospice providers.
Visiting Nurse Associations (VNA) began in the late 1800s as charity-based agencies providing care and health education to underserved and underprivileged communities. Many of these mission-driven VNAs expanded over the years throughout the country, including VNAcare.
VNAcare was established with the same spirit as the first Visiting Nurse Association, and our roots run deep as a non-profit charitable agency dedicated to providing compassionate care to the communities we serve.
Throughout our history, it has been a privilege to provide expert care to countless patients and families. We are proud to have an exceptional team of physicians, nurses and other healthcare professionals to meet the needs of our diverse communities with compassion at the heart of all we do.
We believe patients facing the end of life deserve the opportunity to live as fully as possible, on their own terms, while sharing their final journey with loved ones. Since our founding as a Visiting Nurse Association in 1952, this belief has guided our services, which stand apart from other hospice providers.
Our non-profit mission allows us to spend more time with patients and empower them with control over their care. We answer to the community, not to shareholders. This allows us the flexibility to provide more compassionate and personalized care.
Respecting each patient and family's unique needs
We always seek to help patients avoid hospitalization and to feel that they are in control of their own care. We specifically focus on each patient's needs and develop an individualized plan of care based on their wishes. Our staff is experienced in the challenges of hospice care and supporting a patient wherever they call home. Since the need to reduce pain and provide both emotional and physical support is so vital, we provide patients with palliative care services as part of our commitment to patients and their loved ones.
Serving With Compassion Since 1952
Since our inception, compassion is at the heart of all we do. VNAcare has served a large number of Southern California communities within Riverside and San Bernardino Counties and parts of Los Angeles County. Our mission has always been to be the leading provider of compassionate care services, offering an exceptional team of healthcare professionals. We also have a wonderful group of volunteers, who support patients and their families living in their communities.
VNA Leadership Team
VNAcare is led by professionals with exceptional care. Contact us any time by visiting our Contact Page.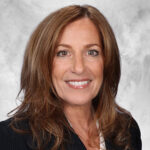 PAULA NATALE
President and Chief Executive Officer
Paula Natale has over 25 years of progressive leadership experience, holding both clinical and administrative positions throughout her career in home health and hospice. She has a heart for hospice care that grew from personal loss and her experiences as a bedside nurse caring for patients and families as they faced the end of life. Guided by compassion and service to others, she is committed to ensuring that all members of our community have access to quality health care services.  Paula served on the Board of the California Hospice & Palliative Care Association for eight years and currently serves on the association's Public Policy Committee. She is committed to working with industry leaders and regulators to advocate for and improve access to quality hospice and palliative care for those facing life-limiting illnesses.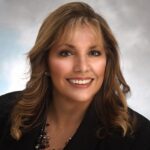 CINDY CAMERON
Chief Financial Officer and VP of Finance
Cindy Cameron has over 38 years of executive financial management for national healthcare corporations. As a result of her comprehensive background, she brings to VNAcare extensive experience in strategic planning, financial analysis, statistical reporting, debt restructuring and corporate compliance. She also serves as a tactical member of the National Government Services (NGS) Advisory Committee representing the hospice industry.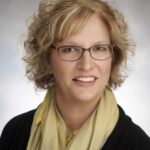 VALERIE HOGMAN
VP of Human Resources
Valerie Hogman has focused her entire career in Human Resources. After eight years in the banking industry, Valerie focused on healthcare at hospitals and home care agencies. Supporting healthcare agencies in all HR functions including staffing, payroll, benefits, employee relations and risk management. She joined the Executive team of VNAcare, formerly VNA Hospice & Palliative Care of Southern California in 2014.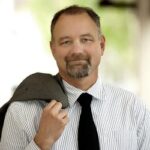 DR. TIMOTHY DAUWALDER
Chief Medical Officer
Timothy Dauwalder, DO has dedicated his post-graduate training, private practice, and extensive community involvement to the field of Palliative Medicine. Board-certified in Hospice & Palliative Medicine and Family Medicine, Dr. Dauwalder currently serves as Chief Medical Officer of VNAcare, Medical Director of Inland Christian Home, Alternative Medical Director of Mt. San Antonio Gardens, Alternative Medical Director of Pilgrim Place, faculty member at local medical schools, and palliative consultant at local hospitals and clinics.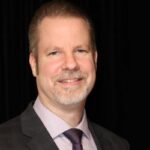 LAYNE BARTHOLOMEW
Chairman of the Board
Layne A. Bartholomew is an attorney in private practice in Upland, California. A native of Upland, he has been practicing law since 1995, devoting the majority of his practice to elderly and disabled persons and their families. He is a Certified Specialist in Estate Planning, Trust & Probate Law by the State Bar of California Board of Legal Specialization.